The Plane
Cessna 182 Skylane (C-GKMD)
Based at St. Andrews Airport (CYAV), the WFC's own 1978 Cessna 182Q is in great shape with overall low total time. It's certified for IFR use, and the club conducts regular maintenance every 50, 100, and 200 hours.
Our members are the 'owners' of the plane, and take the same care of it as if it was their own.
The Avionics
Garmin 530W
The gold standard in general aviation aircraft, the 530W is WAAS enabled and the club keeps the databases current, so you're ready for your next IFR cross country.
Garmin GNC 255
Brand new (2020) Nav/Comm unit offering best in class for a secondary radio. Using GPS, your selected frequency will display the related facility name, ensuring you're on the right channel. Many members use this as their primary radio due to the enhanced workflow. Listen to a total of 3 active frequencies with the side bar monitoring feature.
Lynx L3 Transponder
State of the art touchscreen ADS-B in and out. Provides an inflight Wifi network to stream data (GPS, Traffic, Weather) to your EFB.
AutoPilot
The autopilot handles the roll axis and can be set via the heading bug.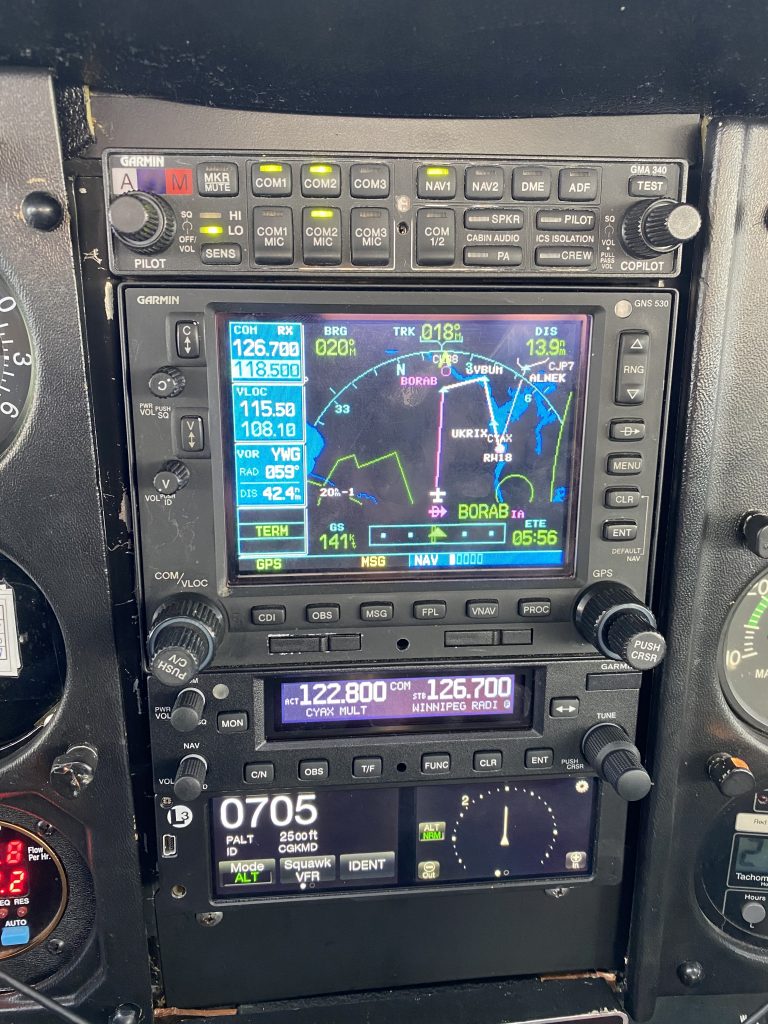 King KI525A HSI
The HSI is coupled to the Garmin 530W and can be used to control the autopilot (heading bug) and provides full situational awareness, whether its flying via GPS or traditional navaid's.
ADS-B In/Out
Experience the true value from a next generation transponder by connecting your EFB (eg. ForeFlight) and get live ADS-B traffic (including some traffic in Canada) as well as weather (US only)
JPI Engine Monitor & Fuelscan
Time-tested engine monitors to know exactly how each of the cylinders and running and to assist in monitoring fuel flow.